SSR Motorsports Sonic 150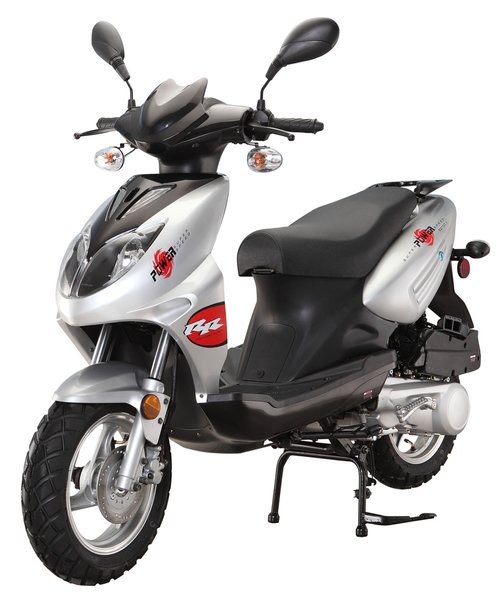 SSR Motorsports Sonic 150
SSR Sonic 150cc Scooter

SPORTY LOOKS! - The SSR Sonic 150cc Scooter- 50+ MPH

The new scooters from SSR Motorsports have arrived!

HIGH STYLE MOTORING GUARANTEES THE LOWEST PRICE AND FASTEST SHIPPING on the SSR SONIC - PERIOD!

The Sonic 150cc Scooter has a sporty look and attitue to it that lets you cruise in style when you're on the go. This scooter will glide across anything in its way. The Sonic is the way to go if sporty looks and comfort are what you require!


Modern and comfortable, this awesome Scooter easily and comfortably accommodates two full-sized adults while reaching speeds of 50+ M.P.H. and getting an astounding 75+ M.P.G.!


150cc Scooters are an efficient motorized means of street legal transportation on the road today and we have them at prices that start at just $1199!

These street legal machines get the very most out of every gallon of gas since they are capable of getting over 75 MPG while cruising at speeds of 50 or so MPH.

Whether it is a retro style or a sporty, you can laugh all the way to the bank as you zip right by the gas station!

SSR SONIC 150cc SPECIFICATIONS:

Model SONIC 150

L x W x H 75 x 23 x 44

Wheelbase

50

.8 inches

Engine Style

4 Stroke, Single Cylinder, Air Cooled

Engine Displacement 149.6cc

Max Power (HP/RPM)

8.04

hp @ 7000 rpm

Ignition CDI

Starting Mode Electric and kick start

Front Tire

120/70-12

Rear Tire

120/70-12

Front Brake Disc

Rear Brake Drum

Max Speed (MPH) 50+

Estimated Fuel Consumption (MPG) ≤81

Fuel Tank (gal)

1

.26 gallons

Net Weight (lbs)

203

pounds

Weight Capacity (lbs)

33

0 pounds
Reviews